Cycle Shelters (type 1)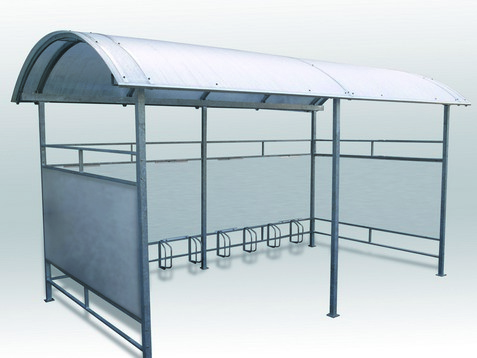 The most selled cycle shelter in our offer with round polycarbonate roof. As a modular construction, avalaible in variety of length.
Cycle Shelters (type 2)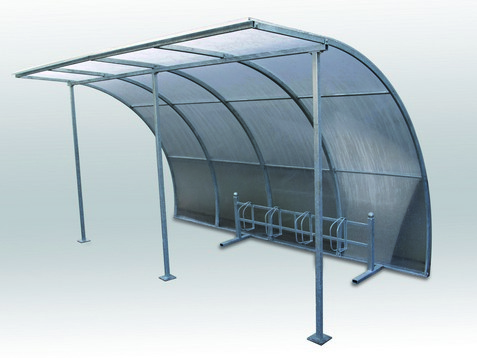 Standard dimmensions:
Bespoken with customer.
Material:
quality construction steel
Anticorrosion surface treatements:
All carports are hot dib galvanized acc. to ISO norms for prevention against rust. It is actually the for of prevention steel against rust.
Optional surface treatement:
Antistatical powder painting to each RAL standard colour

Standard equipment:
1.)Complate rainwater system
2.)Roof (standard material Polycarbonate plate 8mm, optionally 10mm or PVC)
Shelters details: