Car Wash Canopies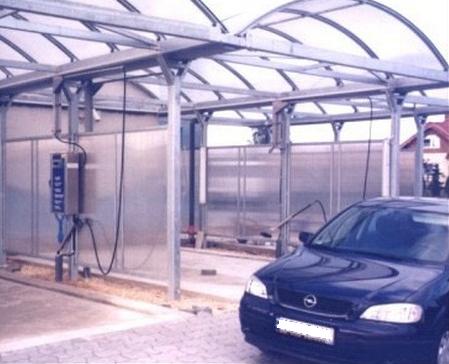 Our car wash canopies are professional car wash companies as well as for the regular consumer that wants a canopy that can be driven through. Made of solid steel structures, can provide a shelter for even 10 cars being washed at once. Contact us for a quote.
Standard dimmensions:
Made to measurement.
Material:
quality construction steel
Anticorrosion surface treatements:
All carports are hot dib galvanized acc. to ISO norms for prevention against rust. It is actually the for of prevention steel against rust.
Optional surface treatement:
Electrostatical powder painting to each RAL standard colour

Standard equipment:
1.)Complate rainwater system
2.)Roof (standard material Polycarbonate plate 6mm, optionally 10mm or PVC)
Car Wash Details