Covered Walkways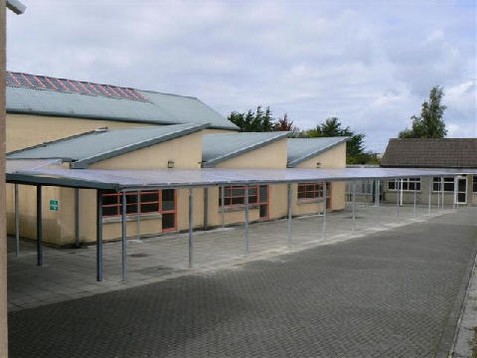 As sites expand, buildings often become detached from each other creating problems of transfer between or entrance to buildings in bad weather. The answer is to link these buildings with covered walkways that can either be open or closed sided to create external corridors.
Standard dimmensions:
Made to customer measurements. Length up to 100 meter. Width: up to 7 meter without upright in the middle.
Material:
quality construction steel
Anticorrosion surface treatements:
All carports are hot dib galvanized acc. to ISO norms for prevention against rust. It is actually the for of prevention steel against rust.
Optional surface treatement:
Electrostatical powder painting to each RAL standard colour

Standard equipment:
1.)Complate rainwater system
2.)Roof (standard material Polycarbonate plate 8mm, optionally 10mm or PVC)
Walkway fotos