Entrance Canopy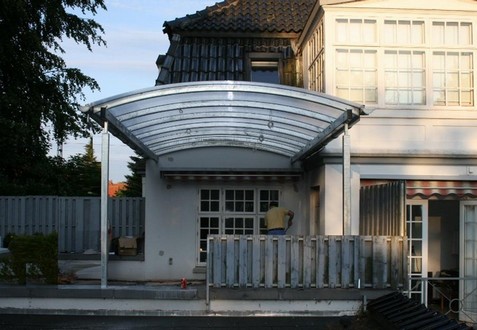 Most of our canoies are to be adapted to each entrance or porch. Not only looking good, but also providing protection from the rain and snow.
Standard dimmensions:
Custom made to customer measurement.
Material:
quality construction steel
Anticorrosion surface treatements:
All carports are hot dib galvanized acc. to ISO norms for prevention against rust. It is actually the for of prevention steel against rust.
Optional surface treatement:
Electrostatical powder painting to each RAL standard colour.

Standard equipment:
1.)Complate rainwater system
2.)Roof (standard material Polycarbonate plate 6mm, optionally 10mm or PVC)
Shelter fotos: